The Library Foundation of Hillsboro
The Library Foundation of Hillsboro is made up of community volunteers who are passionate about books and learning and have a deep and abiding respect for the roles libraries play in communities. That passion drives our work to raise private funds that support the Hillsboro Public Library.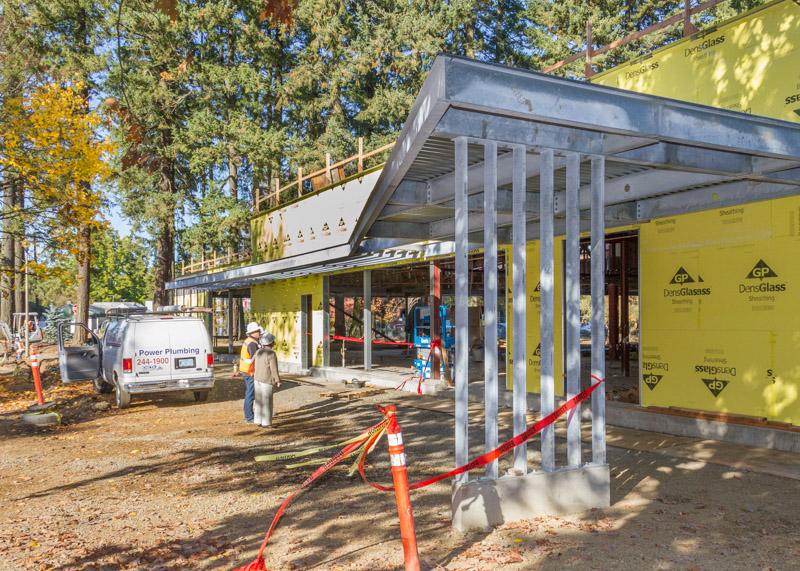 Since 1989, we have secured funds for books and major capital projects, including the interior work on the new Brookwood Library and upgrades to both Library branches. We raise funds through events, private donations, requests to charitable foundations, and donations from local businesses and corporations.
Like Library patrons, our donors broadly represent our community. What they have in common is the belief that libraries are essential community resources for people of all ages, income levels and cultural backgrounds.
The "Foundation" in our name reflects our charitable status; equally important, it speaks to our role as builders. We are proud to be a cornerstone that provides a continuing base of support to our Library. We invite you to join us in our efforts.
The Foundation Supports Both Library Branches in Hillsboro
Love this library! ~ Jason Heglund
Love this library. We come here all the time. It's very well kept and organized. Lots of books to check out. A great kids section that has a play area for toddlers. There are lots of movie options, a library of things to rent, a computer lab, bathrooms and a really nice coffee shop. The staff are always very helpful and friendly. The building has a pretty big duck pond behind it that is always nice to walk along. It's a great place for everyone.
Super clean and full of all the amenities! ~ Balta Ruiz
Small and great. Super clean and full of all the amenities you would find at any other large library.
What makes it better is that it's part of the Shute Park, that includes a large play structure, the aquatic center, green areas and a parking lot that accommodates about 30 cars. You can spend a whole day with the family here, full of fun and healthy activities.
There's a family restroom by the children's area, a large meeting room as well as a few small meeting rooms.
Internet is free and desks have electric outlets so you can work here comfortably. You may bring food and drinks in.
A computer training room is available, with about 29 computers and a projector.
Since it's a small library, the selection of books and movies is limited, but that doesn't stop people from coming to enjoy a quiet, relaxing and entertaining place to read or browse on the Internet.
Celebrating a long history of successful support of the Hillsboro Public Library